Many bespoke commissions start with a client who is trying to reproduce a casting in the style or shape of a pattern which is no longer available. TBS's in-house technical team will be able to work with either a sample from site to replicate an existing casting or a detailed drawing to create a product to a completely new design.
Deciding on a material can be tricky and shouldn't just be done on design alone, consideration also needs to be placed on the life cycle of your chosen material.
Renovation or extension of a period property can require, for example, radius gutters to match the specific curvature of the building and design of gutter or ornamental hopper heads to match existing installations like for like. In most cases, drawings are not available, our customer service team will work closely with you and manage the order throughout each stage of the project ensuring the most cost effective production options are selected and quality standards and delivery deadlines are met satisfactorily.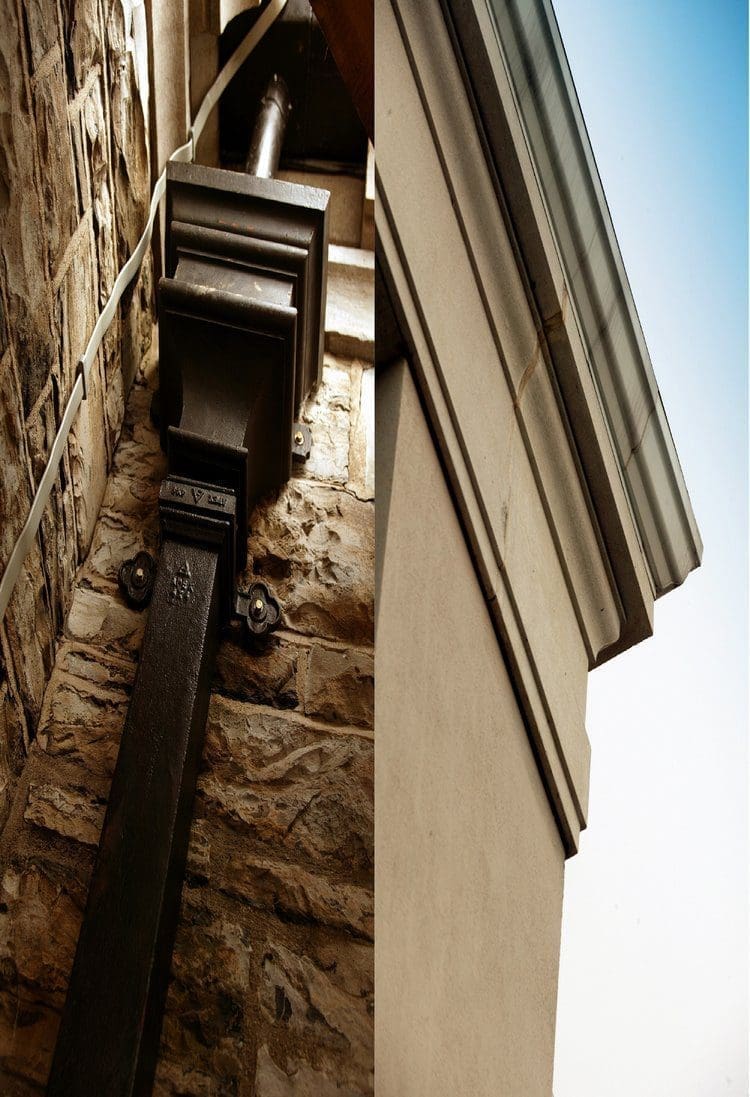 Your perfect solution for your rainwater system may need a bespoke piece or unique accessory, don't worry we can do it.