A full range of traditional gutter profiles with simple spigot joints, wet sealed and bolted with an extensive range of fixing options. TBS cast aluminium gutters are manufactured using modern aluminium casting techniques and are factory finished.
Cast Aluminium rainwater systems are cost effective, stylish and highly durable adding longevity to your construction.
Delivering durability and style, TBS cast aluminium guttering system offers an authentic historic visage to your property. Whether you're the owner of a period property or a house builder looking to add prestige and gravitas to your developments, our cast aluminium gutters deliver a long lasting, easy to install and maintain rainwater removal solution that is ideal for a wide range of applications.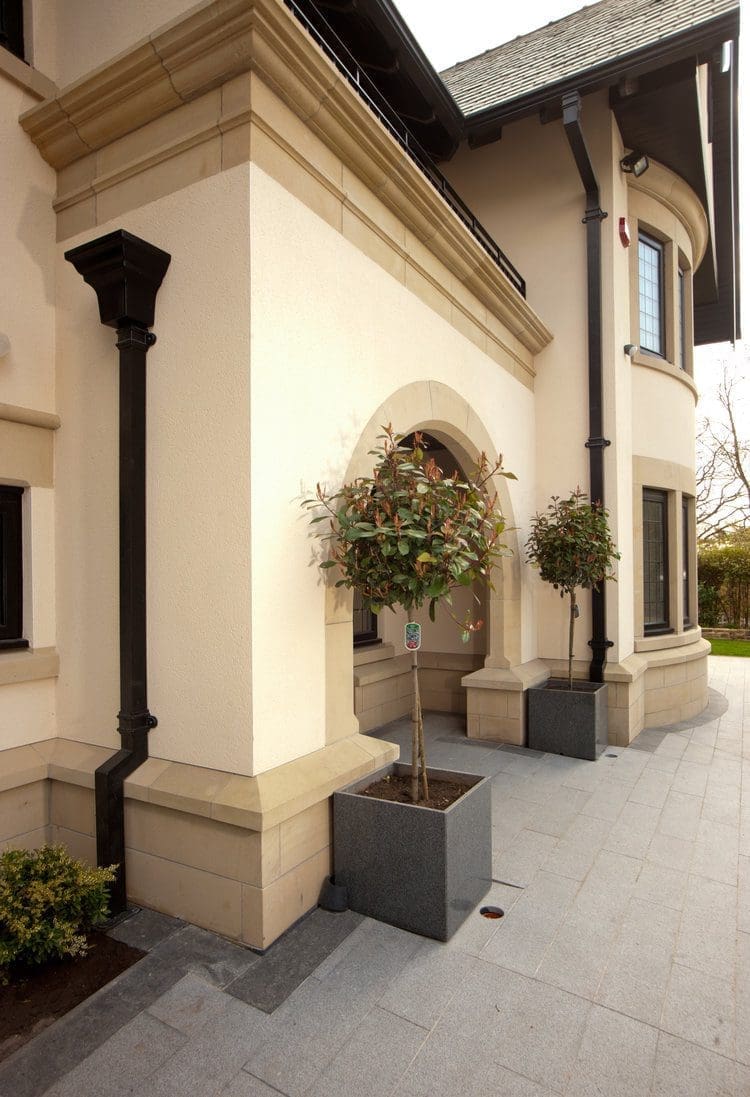 Our quality cast aluminium rainwater systems comprised of a variety of profiles and sizes which are suitable for various applications big or small.

Effective simplicity
Cast aluminium gutters are robust and long lasting. Cast aluminium is extremely durable and a great choice for coping with wet weather or snow. Aluminium does not rust, any exposed aluminium surfaces simply oxidize to create a natural barrier. Cast aluminium guttering also has the look and feel of cast iron but is substantially lighter weight which makes it much easier to handle and install. Available in a huge range of powder coated finishes to suit a wide range of projects.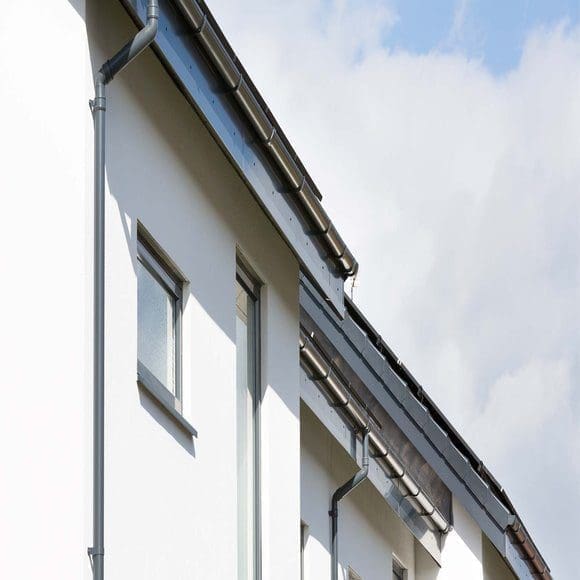 Performance
BBA approved, Manufactured in accordance with BS 2997:1958 (1980). 5 profiles available in a choice of imperial sizes. Lightweight, durable and non-corrodible. Easy to handle and fix. Life expectancy of aluminium: 40 years (rural/suburban areas); up to 25 years (industrial/marine areas). Aluminium is 100% recyclable.